Posted on
By Tanisha Kingsbury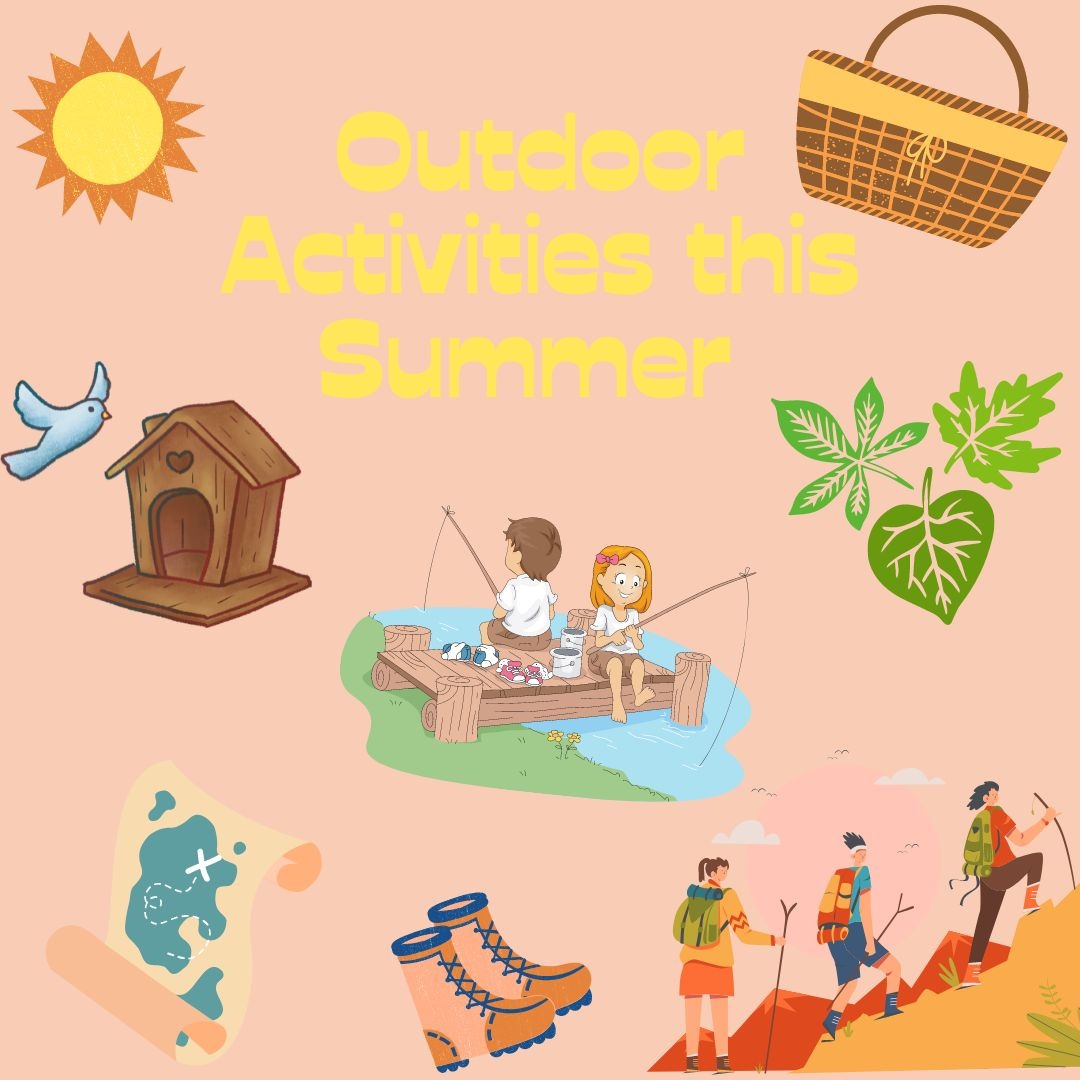 Summer is the perfect time to get outside and enjoy nature with your kids. Here are some fun and educational activities that will keep your kids engaged and entertained this summer:
1. Go on a nature scavenger hunt: Create a list of items for your kids to find in nature, such as different types of leaves, flowers, and animals. Make it a competition to see who can find the most items on the list.
2. Build a birdhouse: Teach your kids about birds and their habitats by building a birdhouse together. Hang the finished product outside and watch as birds make it their new home.
3. Go on a hike: Take your kids on a hike and explore the trails. Point out different plants and wildlife along the way. Don't forget to pack plenty of snacks and water for the adventure!
4. Make nature art: Collect rocks, leaves, and flowers and use them to create art. Your kids can use the natural materials to make a collage, paint a picture, or even create a sculpture.
5. Have a picnic: Pack a basket with your kids' favorite snacks and head to a local park to have a picnic. Afterward, play some fun outdoor games like frisbee or soccer.
6. Go stargazing: If you live in a rural area, take your kids outside at night to stargaze. Bring a blanket and point out different constellations as you relax under the stars.
7. Go fishing: Teach your kids how to fish and spend a fun day out on the water. Make sure to bring along the necessary gear and check your state's fishing regulations before heading out.
These activities are sure to keep your kids entertained and educated about the wonders of nature throughout the summer months.