Posted on
By Tanisha Kingsbury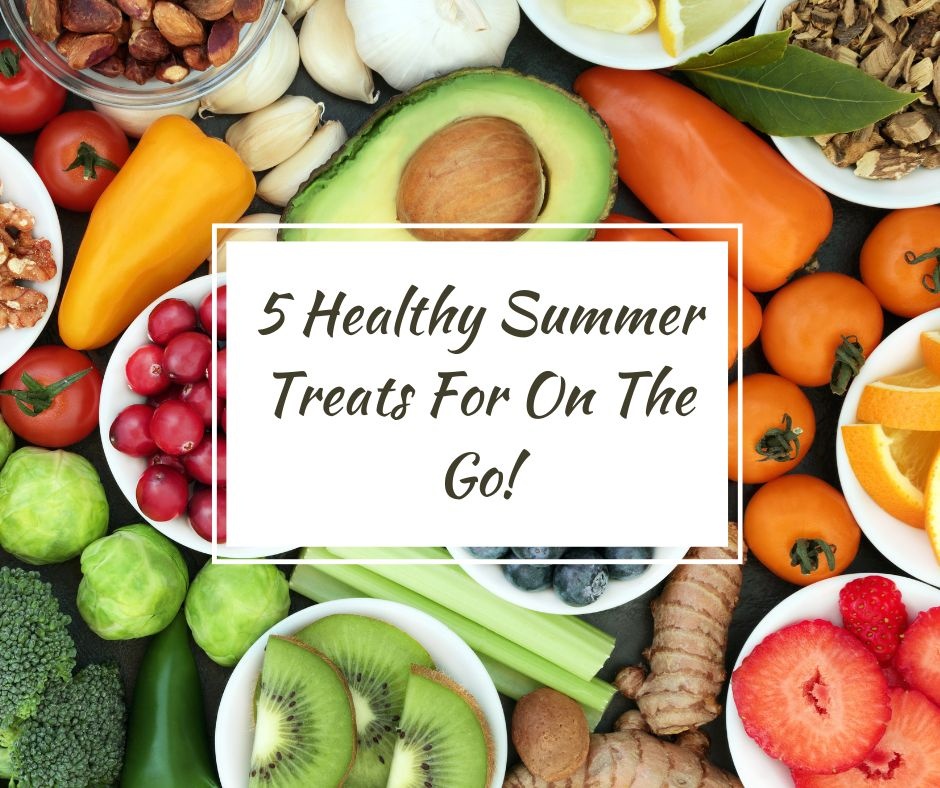 With summer in full swing, it's easy to get caught up in the hustle and bustle of daily life. Between work, running errands, and spending time outdoors, it can be tough to find healthy snacks to keep you fueled throughout the day. Luckily, there are plenty of on-the-go snacks that are both nutritious and delicious. Here are some of our favorites:

1. Fresh Fruit: Whether it's sliced apples, a juicy peach, or a handful of berries, fresh fruit is the perfect snack to satisfy your sweet tooth while providing a healthy dose of vitamins and fiber. Plus, it comes in its own convenient package – just grab a piece and go!

2. Homemade Trail mix: A handful of nuts and seeds is the perfect way to fill up between meals. Add in some dried fruit, like raisins or apricots, and a sprinkling of stevia sweetened chocolate chips for a sweet twist. I like Lily's brand.

3. Hummus and Veggie Sticks: Hummus is packed with protein and fiber, and it's a delicious dip for raw vegetables like carrots, celery, and bell peppers. Pack your hummus in a small container and toss in some pre-cut veggies for a refreshing snack.

4. Greek Yogurt and Berries: Greek yogurt is a great source of protein, and it pairs perfectly with fresh berries for a healthy, filling snack. It's particularly good for type B blood types as they do well with divesting dairy. If you're on the go, try mixing your yogurt and berries in a reusable container for a quick and easy snack.

5. Beet chips are a delicious and healthy alternative to traditional potato chips. Made from thinly sliced beets that are baked or fried until crispy, these chips are a fantastic source of nutrients such as fiber, vitamins, and minerals. Beet chips come in various flavors, from simple sea salt to more daring flavors like spicy chili or tangy vinegar. They make a great snack for anyone looking for a healthier option that still satisfies their craving for crunchy, savory treats. You can find beet chips at many health food stores or make them at home with just a few ingredients and a bit of effort.

By keeping a few of these healthy snacks on hand, you'll be able to stay energized and satisfied all summer long. Here's to a happy, healthy season!